Rose day,

the first day of valentines week so it should start with a special rose day gift. You should choose a gift which wrap the roses together. A rose day gift should be as special as your girlfriend or your crush is. To gift your love you must need some ideas that can make your girlfriend or crush, boyfriend or crush feel special.

But it would be good if you give them a gift which can leave them like aww. Just suppose if you opened your door early in the morning and get a gift which you love. Don't you all feel it feels amazing. So guys are you all excited to know what would be these gifting ideas. So lets reveal the secret of rose day gift.
Here I will share some rose day gift ideas. To help you in selecting your gift.
1. Give a red rose bouquet with a nice greeting card on it. On that you can write your feelings and can send it to love' s place or can give them directly. As it suits. That would be nice idea for rose day gift.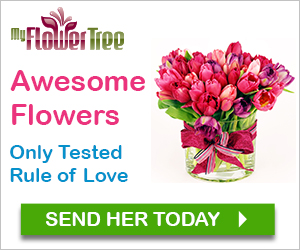 2. Give a handmade bouquet to your girl or boy with a letter on it which should have your feelings. If a rose day gift is your hand made that can impress your girl or boy so much.
3. If you are out of cash than you can give them single rose also. Because a single rose also can do

wonders in your relationship.

It will tell your partner that you really admire them.
4. Give them the gift they wanted for so long like perfume or assessors or any thing you think she or he wanted from so long. So gift them if you can. It will really make them happy. They will feel happy and special. So this option you also can choose.
5. You can give them rose with pictures on a cup of you both. Get it done by a expert and gift them to your loved one.

They will feel so good.
6. You can give them tee- shirt printed their photos. And with rose. This will give them celebrity feel and they will never forget this day forever.
7. You can gift watches with rose bouquet if you want if your budget allows. This is also a good option.
8. Give them music cd with a collection of her favorite and what you want to express through. You can add those songs and can give them as a rose day gift with
roses
with a card. It will be a good option for sure.
So friends hope you like these gifting ideas of rose day gift. Enjoy this day.
Comment below your queries. Happy rose day!